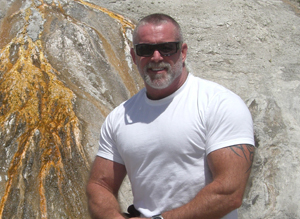 Rick has been a Physical Therapist for 18 years. Rick went into the profession because he loves to help make people feel better. He also enjoys the challenge of working with different diagnoses and deciding the plan of care that will best help that patient and their individual needs.
Rick says of his career "I have found that orthopedics is where I feel I can make the greatest impact in people's lives. In this setting I also find that those who work on their exercises at home get the best results and usually continue to exercise on their own even after having been discharged from physical therapy."
Exercise has always been a big part of his life and his mission has always been to get others to have the same passion.